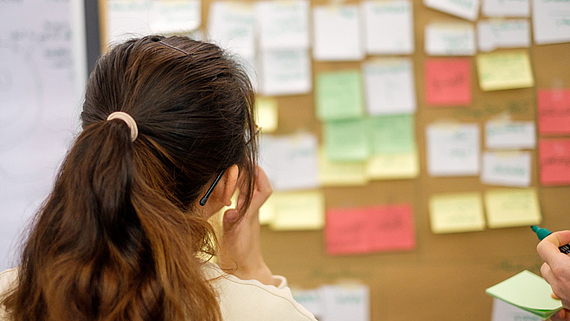 Do you want to be part of an innovative team and gain initial experience of how sustainable solutions for a changing world are created? Do you already have your own initial ideas or would you like to get in touch with us?
We constantly offer interesting questions that are suitable for developing suitable master's or bachelor's topics for students from different disciplines.
Current theses topics
Bachelor thesis: Empirical investigation of the relationship between firm innovation activity and sales growth: a comparison of different regression approaches. Start date: now

Bachelor thesis: Innovation and growth in the BioTech industry: Empirical comparison of the relationship in comparison to other sectors. Start date: now
Master thesis: Analysis of the relationship between operational innovation activity, balance sheet data and sales growth using supervised/ unsupervised machine learning. Start date: now
Any questions about final theses?
Office hours
Mo. – Fr. Please arrange an appointment
Address
Nienburger Straße 17
30167 Hannover
Office hours
Mo. – Fr. Please arrange an appointment